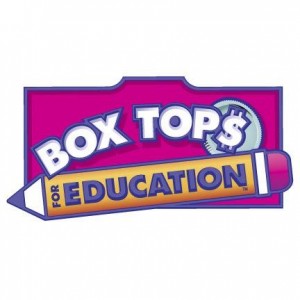 Box Tops: Turn those grocery shopping trips into easy cash for your school! CSE earns 10 cents for every box top turned in. Box tops are found on many products like Cheerios®, Hamburger Helper® and Kleenex®. Click here for all eligible products.  For questions, contact  coordinator Vee Shah
My Coke Rewards: Register at the My Coke Rewards website. To donate your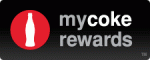 Coke rewards, simply collect and enter codes from participating Coca-Cola products, then select our school to donate the points. You can find more details here.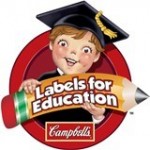 Labels for Education: This program awards free educational equipment to schools in exchange for proofs of purchase from participating brands. It's a fun, easy program where students, families and members of the community work together for a common goal. You can find a complete list of eligible products here.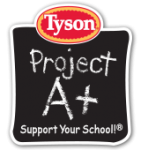 Tyson Project A+: Raise funds for CSE quickly and easily. Simply collect labels from participating Tyson® products from your grocer freezer's section and give them to your school. You can find a complete list of eligible products here.

Shoparoo: Shoparoo is a new way for the PTA to raise funds (much like we do for Lots of Labels). Shoparoo is a free iPhone and Android app that turns pictures of your receipt and voila, you've made an instant cash donation to CSE!  Simply download the Shoparoo app to your phone, sign in and select CSE. School gets 100 points when you join. Click on the icon for more information
Here is an additional flyer:  shopping fundraiser

The Randall's Tom Thumb Good Neighbor Program: This is a great way to earn easy money for CSE. It's simple, you shop, we get money! All you need to do is link your Remarkable / Reward card with our account number which is 13184. This is done by filling out a Charity Addition form found here. You can print the form, write in our account number (13184) and take it the the Courtesy Counter on your next shopping trip. They will then link your card to our number, and we will begin earning money from your shopping!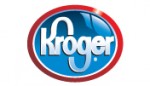 Kroger Rewards: Kroger makes a donation back to the school based upon purchased made during the year.  All supporters must have a registered Kroger Plus card account online to be able to link their card to an organization.  If you already have a registered Kroger Plus card, then you can Link your card at www.KrogerCommunityRewards.com. If you have an existing account, click on "Sign In", otherwise click on "Register".  Click on "Edit" in the "Community Rewards" section. Enter 20105 then click on "Search". Select Cornerstone Elementary PTA and click on "Save".  Remember, you must swipe your registered Kroger Plus Card or use your Alt ID when shopping for each purchase to count.