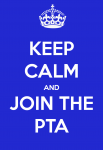 The Cornerstone Elementary PTA is grass-roots organization which is committed to supporting the administration, teachers and students.  We provide funding for a variety of programs and activities designed to enhance the students' education. We also strive to assist the school staff throughout the year as they need.
We love to have volunteers at the school, but we also strongly encourage you to join the PTA.  By joining the PTA, you demonstrate your desire and commitement to uphold the excellent standards and continued forward progress at Cornerstone.
The PTA supports Cornerstone in a variety of ways, including:
funding the fieldtrips
organizing the holiday party
organizing the 5th grade party
publishes the newsletter, which helps keeps parents informed
funds various campus upgrades and renovations such as the shade structure, the furniture in the lobby, etc.
These are just a few ways the PTA makes Cornerstone better!  This support is possible only with your financial and personal support!  Joining the PTA allows you to have a voice in the decisions that affect your children and their school.
To join the CSE PTA, please download the PTA membership form and turn it in along with your check or cash. Joining the PTA only costs $8 per person for the entire year.  When you join the PTA, you are able to vote at the general assembly meetings. Additionally, joining the PTA gives you free access to CSE's online directory.
The PTA hopes that you will join CSE's PTA this school year. Thank you so much for your support!