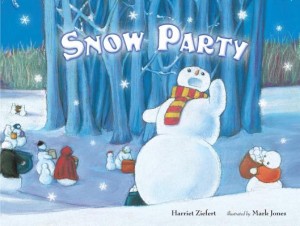 The winter holiday party is Friday, December 19. The PTA is sponsoring a snow party in lieu of the traditional 'in-class party'. As this is an outdoor event, we will not need volunteers that day.
Be sure to dress your kids appropriately for the snow party, as it may a little cold. If you have any questions about what they should wear, let us know or contact your teacher.
Also, school will be dismissed at 10:50 AM that day.
*******ADDENDUM***************************
12/18/2014:   The snow party tomorrow will be cancelled due to the poor weather that is predicted.  It has been rescheduled for Jan 23.  The rest of the winter party will continue on as planned.  Thank you!!!