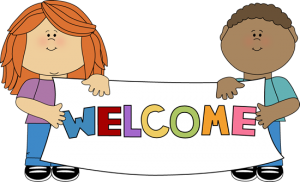 Dear Parents and Guardians,
Welcome to Cornerstone Elementary!  The PTA is here to help make your transition to CSE as smooth as possible. We hope by keeping you informed, you will quickly feel part of the CSE family.
Starting at a new school can be overwhelming, so we hope that the information below will help you and your children navigate the first year at CSE.  Please reach out to anyone on the PTA board and committees. We are here to help you!
Useful Websites
The CSE PTA website is updated regularly by the PTA.  This is your best access to all things CSE, including volunteer opportunities, calendar of events, and the latest news about CSE.
Information is also shared via our Facebook page.   Be sure to "like" us to get up to date information.
The FBISD website is the official district website.
School Supplies
Each year, the PTA offers parents the option to purchase pre-packaged school supplies for each grade level. This is not required, but it is a convenient and cost-effective way to buy supplies.  You may buy these online in the Spring for the following school year via cornerstonepta.org 
If you would like to buy your own supplies, a grade-specific list of school supplies can be found on the cornerstonepta.org website.

School Directories
School directories are published each year and provided to PTA families free of charge. The directory is online and apps can be conveniently downloaded onto your phone or tablet at myschoolanywhere.com
School Lunch
If you plan for your child to purchase lunch from the cafeteria, either exclusively or from time to time, you can either send in cash or set up an online meal account.  To pay in cash, simply send the money with your child each time he/she buys.  Send the envelope with money labeled with your child's name, ID # (you obtain from the office) and teacher.
To set up an online meal payment account, access the page from the Useful links tab on the CSE website.
Parents are welcome to come join their child(ren) for lunch. Please know you will need your ID to sign in/out at the front desk.    Your child cannot ask a friend to join you.  Check the lunch schedule tab  on CSE website to see what time your child(ren) eats lunch.
Family Access
Family Access is a password-protected site that provides both parents and students access to course grades, homework, attendance, and other data. To set up your account, you will need to fill out an online registration form , print it and bring it into the office.  Once approved, you will receive an email with login instructions.   Then go to the Useful links section at cornerstonepta.org and click on "Family Access" to set up your account.  Your password works for all students in your family attending a FBISD school.
Arrival
Bus information may be found by on the FBISD site.  You can type in your address and your bus information will pop up including the bus number, morning pick up time and afternoon drop off time.
Students who ride the bus to school are dropped off in the bus lane at the side of the school off Ravenel.  The carpool line is on the front of the school Chatham Ave. Walkers may enter though the front school entrance.
Children can be dropped off as early 7:30.  If they arrive to school prior to 8:10, they can get breakfast in the cafeteria or sit in their designated areas in the hallway. Many students bring a book to read to during this time.
If students arrive after 8:10am, they will need to go to the front office and sign in to receive a tardy slip.
Dismissal
NOTE – FBISD dismissal times have changed for the 2016-2017 school year.
All students are dismissed at 3:25 pm. EVERY STUDENT will be assigned a car rider number. Bus riders and walkers will automatically get a car number for use on Rainy Day Dismissal, or at other times of pick up for identification purposes. Car pool students will be assigned one number for the group. Parents will be assigned car rider numbers during Meet and Greet
Car Riders
We will continue a two car dismissal in the FRONT of the school for
K, 1st, 2nd

single

car riders in the RIGHT lane ("outer loop")
6000 numbered

carpool

riders (groups of siblings) in the LEFT lane
("inner loop")
The dismissal line by the GYM is for
3rd, 4th, 5th

single

car riders
7000 numbered

carpool

riders (groups of neighbors & friends)
Walkers
Walkers are dismissed at 3:25 pm from their classrooms. Walkers will be escorted to one of these locations:
Navy Blue Back of school (Asbury Land and Ravenel Lane)
Navy Blue Front of school (Chatham Ave. and Ravenel Lane)
Teal Walker (Hathaway Lane and Chatham Ave.).
If Parents are meeting children that walk, you must wait at those drop off locations.
Bus/Daycare
Teachers escort bus students to the gym where they will get on the bus. Please ensure your child knows the name of their daycare or bus number.
Volunteer Opportunities
We love volunteers!  Please consider volunteering as you are able; it truly makes a difference.  Anyone who wants to volunteer at CSE  in any capacity, including chaperoning a field trip, must be registered through the Fort Bend Independent School District and undergo a background check.  All volunteers must re-register from year to year. To start the process, visit our usefule links tab at cornerstonepta.org and click on FBISD Background Check. You will need to fill out a quick form that requires your driver's license number. Once you have registered with FBISD and receive clearance, you can participate in school volunteer activities. Typically, it takes two to three weeks to be approved so do this as soon as possible.
CSE PTA, Events & Fundraising
The PTA at CSE is an excellent resource for newcomers.  We are fortunate to have a solid base of parent volunteers, and we are always looking for help! PTA committee information can be found on the website under the PTA Info tab.
You are encouraged to attend the PTA meetings.  You will get the most current updates of what's going on around campus and hear about administrative decisions and happenings.
The PTA holds fundraisers for CSE twice a year. In the fall, we have a donation drive called Color Your Chameleon.. The PTA's biggest fundraiser, Crazy Chameleom Family Fun Night (CCFFN), is held in March.   Consisting of a fun carnival, food, and a silent auction, CCFFN is a great way for families to spend time together while also supporting the school.
Teacher Assignment
Depending on when you register your child, you may/may not receive a letter in August with your child's teacher assignment. If you do not receive this letter, don't panic! Just go to the office and get your assignment from the office.
Again, welcome to CSE!  Please feel free to contact any of us for any questions